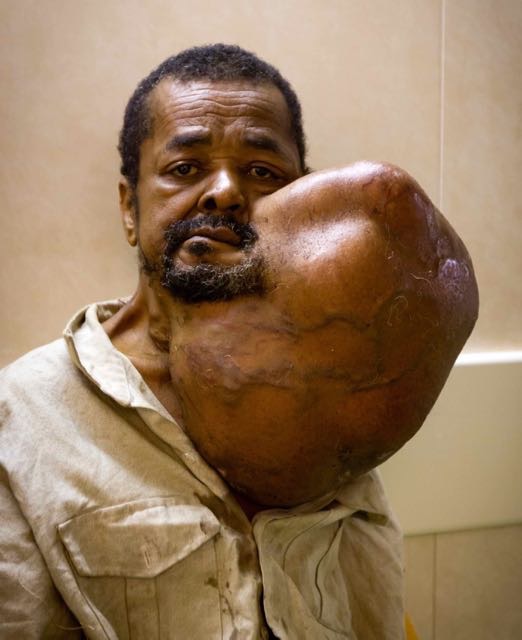 Twenty years ago, nestled in the mountains of Madagascar in a village so remote it takes three days from the nearest road to reach it on foot, Sambany, a subsistence- rice farmer, remembers when he first noticed a small lump growing on his neck. 
One of the most disheartening things we hear about from our patients is the not-so-infrequent scenario of  how they manage to scrape together just enough money to get an x-ray or some kind of diagnosis— but at that point all of their meager resources are completely depleted—meaning they know what's wrong, but have no way to deal with it. Sambany was one of those people. Early on, when the lump was still relatively small, he managed to make the long and arduous journey to a hospital — only to be told that he didn't have enough money for treatment. But not to worry, the hospital didn't have a specialist surgeon anyway... 
Sambany earns the equivalent of about $1 per day and like so many others in Madagascar, he needs access to safe, affordable, and timely surgical care. Instead, 20 years of tumor-growth later, the mass was about twice the weight of the average human head! 
Sambany heard about Mercy Ships on the radio and sold his rice field to get enough money to travel to the port city of Toamasina, where we have been docked for the past almost two years. Once on board the Africa Mercy he underwent a truly life-threatening, 12-hour operation, requiring 17 units of blood and three months of post-operative care to remove what had become a 7.5 kg (16.5 pound) tumor.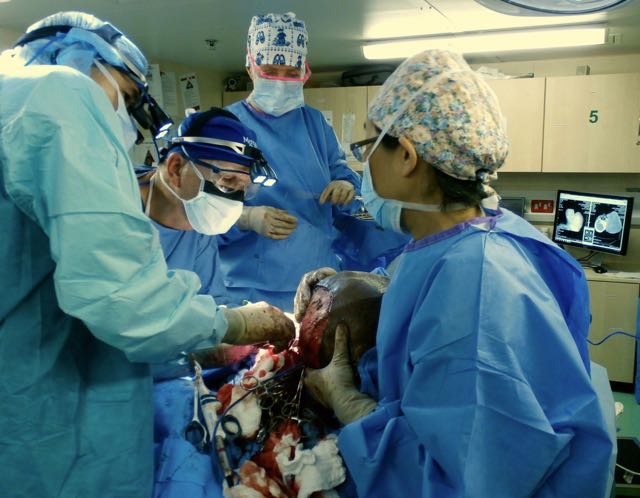 My husband, Gary (maxillofacial surgeon - center) and his life-long friend John Rowland (ENT/head and neck surgeon - left) work together with their team to remove one of the largest tumors they've ever seen.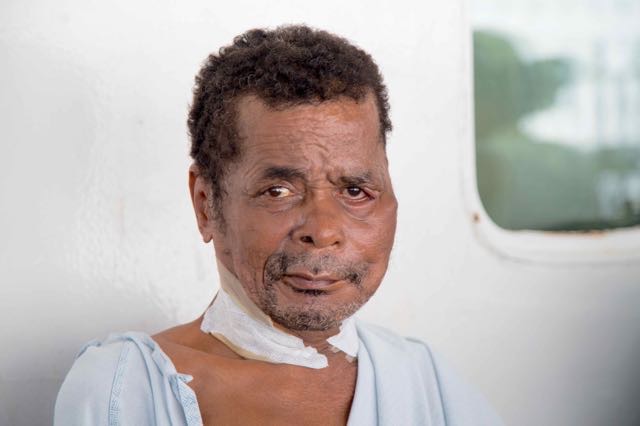 See video footage of Sambany's initial story here.  And then travel back to his village three months later with some of our crew and witness first-hand the reaction of his wife and friends when he arrives home tumor-free!